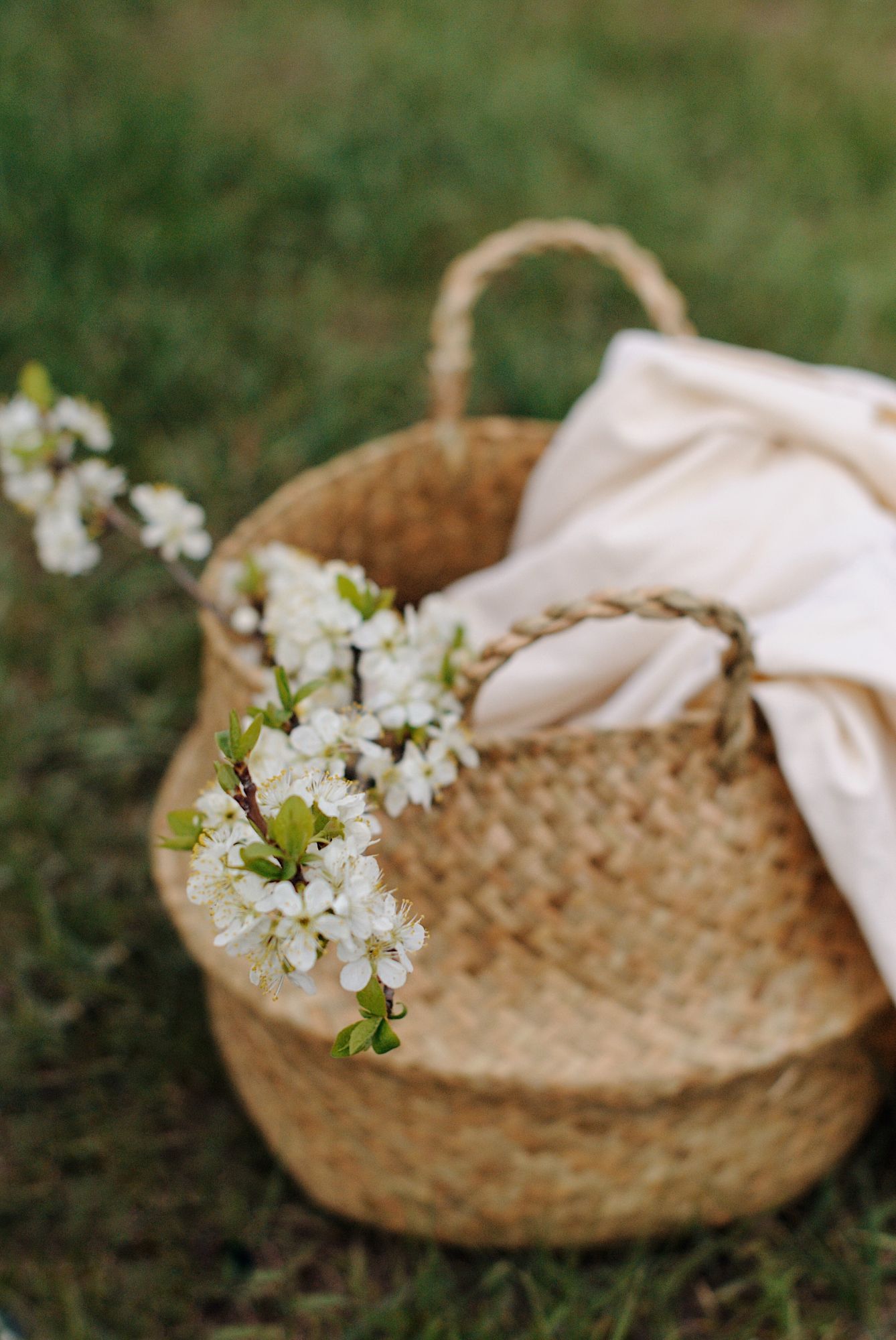 Your Privacy
At Whispering Nature Designs we are committed to protecting the privacy of our customers.
We will only use the information that we collect about you lawfully in accordance with the Data Protection Act 1998 and The General Data Protection Regulation (GDPR) (EU) 2016/679 2018.
We collect information about you to process your order and to provide you with the best possible service.
We only send promotional email or mail to you with your prior consent and do not pass any of your information to third parties without first gaining your explicit consent.

Details we require
We need to collect the following information from you in order to process your order and notify you of the status of your order:
Your Name
Company Name (if applicable)
Address & Contact No, Email address

We will never collect sensitive information about you without your explicit consent, however additional information you may provide us with may be used to personalise your visits to our web site.
If you find any inaccuracies we will delete or correct it promptly.


Using Your Data
I rely on a number of legal bases to collect, use, and share your information, including:
- as needed to provide my services, such as when I use your information to fulfil your order, to settle disputes, or to provide customer support;

- when you have provided your affirmative consent, which you may revoke at any time, such as by signing up for my mailing list;

- if necessary to comply with a legal obligation or court order or in connection with a legal claim, such as retaining information about your purchases if required by tax law; and

- as necessary for the purpose of my legitimate interests, if those legitimate interests are not overridden by your rights or interests, such as 1) providing and improving my services. I use your information to provide the services you requested and in my legitimate interest to improve my services to you.
Data Sharing and Disclosure
Information about my customers is crucial for my business. I share your personal information for very limited reasons and in limited circumstances, as follows:

- Reliable service providers such as national postal service or couriers. I will share your personal information with these third parties, but only to the extent necessary to perform these services.

- Business transfers. If I sell or merge my business, I may disclose your information as part of that transaction, only to the extent permitted by law.

- Compliance with laws. I may collect, use, retain, and share your information if it is necessary to: (a) respond to legal process or to government requests; (b) enforce my agreements, terms and policies; (c) prevent, investigate, and address fraud and other illegal activity, security, or technical issues; or (d) protect the rights, property, and safety of my customers, or others.
Security of personal payment information
You can shop and pay for your purchases securely, safely and easily online with our payment partner PayPal. We accept all major credit cards and you don't have to have an account with them to use it.

Your credit card details are encrypted within their secure database. The servers are physically secured in a dedicated data centre.

At no time do we see, process or store your credit card details.

We have the Full SSL encryption on the website, ensuring all data shared, has the highest levels of privacy and protection.
Data Retention
I retain your personal information only for as long as necessary to provide you with my services and as described in my Privacy Policy. I may also be required to retain this information to comply with my legal and regulatory obligations, to resolve disputes, and to enforce my agreements. I generally keep your data for 6 years.
Analytics
We use Google Analytics to collect information about how visitors to the website use and how they found our website.

Analytic cookies store information about what pages are visited, how long they are on the site and what items or page links they click on.

These cookies do not collect or store any personal information about the visitors, so they cannot identify individuals and we do not allow any analytics to use or share this data.

We use analytics to purely provide the visitors to our website, with a better and enhanced experience.
Cookies
Cookies are very small text files that websites install on visitors' devices for a number of reasons, such as to enable shopping baskets to work correctly and, at the other end of the spectrum, to allow advertising to become more targeted and personalized.

Cookies cannot harm your device at all, and they can make the internet incredibly easy to use, but obviously it's only fair that it should be up to the visitor whether they accept these cookies or not.

All Internet browsers, such as Google Chrome and Internet Explorer, have an optional setting to disallow these cookies, but it's felt by legislators that greater education of web users about cookies and what they do is required, especially in an age in which online privacy is becoming more and more significant.

This is why the EU Cookies Law has come into place.

The new EU Cookies Law and why is it needed?The EU Cookies Law (officially known as the e-Privacy Directive) is a European law that was passed in Europe in 2011 but only came into force in the UK on May 26th 2012.

From this date, websites which include features that place cookies on a visitor's device must, in some instances, advise the visitor that this is occurring and, in other instances, actually gain consent from the visitor before placing the cookies on their device.

The manner in which the website owner needs to inform the visitor depends not only on the purpose of the cookie, but also what the website owner does with the information collected by it.

The law was designed to stop privacy invasion and the tracking of the identity of visitors on a mass scale, particularly by large organizations who may be attempting to collect swathes of information about their visitors' browsing habits without their knowledge.

The law also aims to ensure that the public are more aware of cookies and what they do.

To ensure you are completely aware of the types of cookies we use we are giving you an outline of the cookies we use and their unique role in your shopping experience.

Strictly necessary cookies
This website sets strictly necessary cookies. These cookies are essential in order to enable you to move around the website and use its features, such as accessing secure areas of the website.

Without these cookies services you have asked for, like shopping baskets or e-billing, cannot be provided.

Performance cookies
This website sets performance cookies. These cookies collect information about how visitors use a website, for instance which pages visitors go to most often, and if they get error messages from web pages.

These cookies don't collect information that identifies a visitor.

All information these cookies collect is aggregated and therefore anonymous.

It is only used to improve how a website works.

You can choose to accept or decline cookies.

Most web browsers automatically accept cookies, but you can usually modify your browser setting to decline cookies if you prefer.
This may prevent you from taking full advantage of a website.

For more information about tracking cookies visit www.allaboutcookies.org

How you can check if cookies are enabled for pc.

Internet Explorer
Click 'Tools' in the menu bar at the top of your browser and select 'Internet Options'
Click the 'Privacy' tab and set the slider to medium to allow cookies

Google Chrome
Click on 'Tools' in the menu bar at the top of your browser and select 'Options'
Click the 'Under the Hood' tab, in the 'Privacy' section select the 'Content settings' button
Now select 'Allow local data to be set'

Firefox
Click on 'Tools' in the menu bar at the top of your browser and select 'Options'
Select the 'Privacy' Icon and click 'Cookies'
Select 'Allow sites to set cookies'By using our website, you agree that we can place these types of cookies on your device.

Data Protection
The Data Protection Act 1998 and The General Data Protection Regulation (GDPR) (EU) 2016/679 2018 requires us to be open about our holding and use of personal data.

Also if you reside in certain territories, including the EU you have a number of rights in relation to your personal information, such as the right to ask to access, change, restrict or delete your stored data.

It also entitles individuals to find out from us what personal data is held about them on computer, to have that information corrected or erased if it is inaccurate, and to claim compensation if they can prove they have suffered damage from an inaccuracy or breach of security.

Whispering Nature Designs is committed to upholding the eight Data Protection Principles and The General Data Protection Regulation (GDPR) (EU) 2016/679 2018, of good information handling practice.
Contact Us

For purposes of EU data protection law, I, Julia Parker, am the data controller of your personal information. If you have any questions or concerns, you may contact me through via [email protected] or by writing to Whispering Nature Designs, Apple Cottage, 125 Littlehampton Road, Worthing, Sussex. BN13 1QU